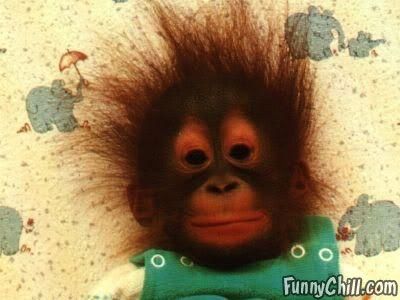 There was nothing wrong with Jim.
He was absolutely normal.
Everyone liked him.
Always jovial was he, seldom formal.
Still, jolly Jim had a sad side.
No one knew of it.
That part he chose to hide,
To talk of it seemed to him unfit.
Every night, after the lights went off,
After the house became totally calm.
Jim would let out a sporadic cough,
Shielding it with a folded palm.
Violently would his body shake,
His hands in one direction, his legs in another.
It was natural and not fake.
Unaware of this was his sleeping mother.
Like the feathers of an electrified hen
Would the strands of his hair stand straight.
Then he would resemble fish caught by men,
The way it'd shake when it takes the bait!
This went on for many a week.
Poor young Jim, shaky boy.
Sometimes this would reach its peak.
So sad; his nights he couldn't enjoy.
One night did his mom wake up;
She headed directly to the kitchen.
When she was looking for a water cup
Did she see Jim, the electrified chicken.
In a hurry she went to see what's wrong.
Terrified was she, poor lady.
Knew she not this was happening for long,
She felt the need to inform Jim's daddy.
"Oh dear Jim! What's wrong with you?!
Thank god, I was around this time."
Saying so, teardrops spilled she a few
And hurried to fetch the juice of lime.
Confused, got up the young lad.
He knew not why his mother cried.
There was no reason for her to be sad.
He waited till the frenzy died.
"Ma, I just keep dancing lying down,
Listening to Armin's trance music.
In the magical beats do I literally drown.
Not enjoying it makes me sick."
Jim's mom started to laugh,
Thinking of her son's passionate craze.
Once again, to bed she was off.
Before that she threw the juice on his face.